"At EDISON we follow international quality-control guidelines to meet the highest standards of software products and we are honoured to be recognized by Clutch."
Keeping up with software development is a force in and off itself these days. With ever-evolving technologies and practices, sometimes it's hard to learn about the cutting-edge trends, when you're still discovering the previous ones.
However, do not fret. Keeping up with software development trends and technologies is our job. That's exactly why we're here for you. We pride ourselves in being your go-to partner for custom solutions and products.
Since 2002, we've been dedicated to producing top-quality software packages for clients from a wide range of industries and sectors. Our experts work at all stages of the software-development cycle from designing to creating to testing, and everything in between.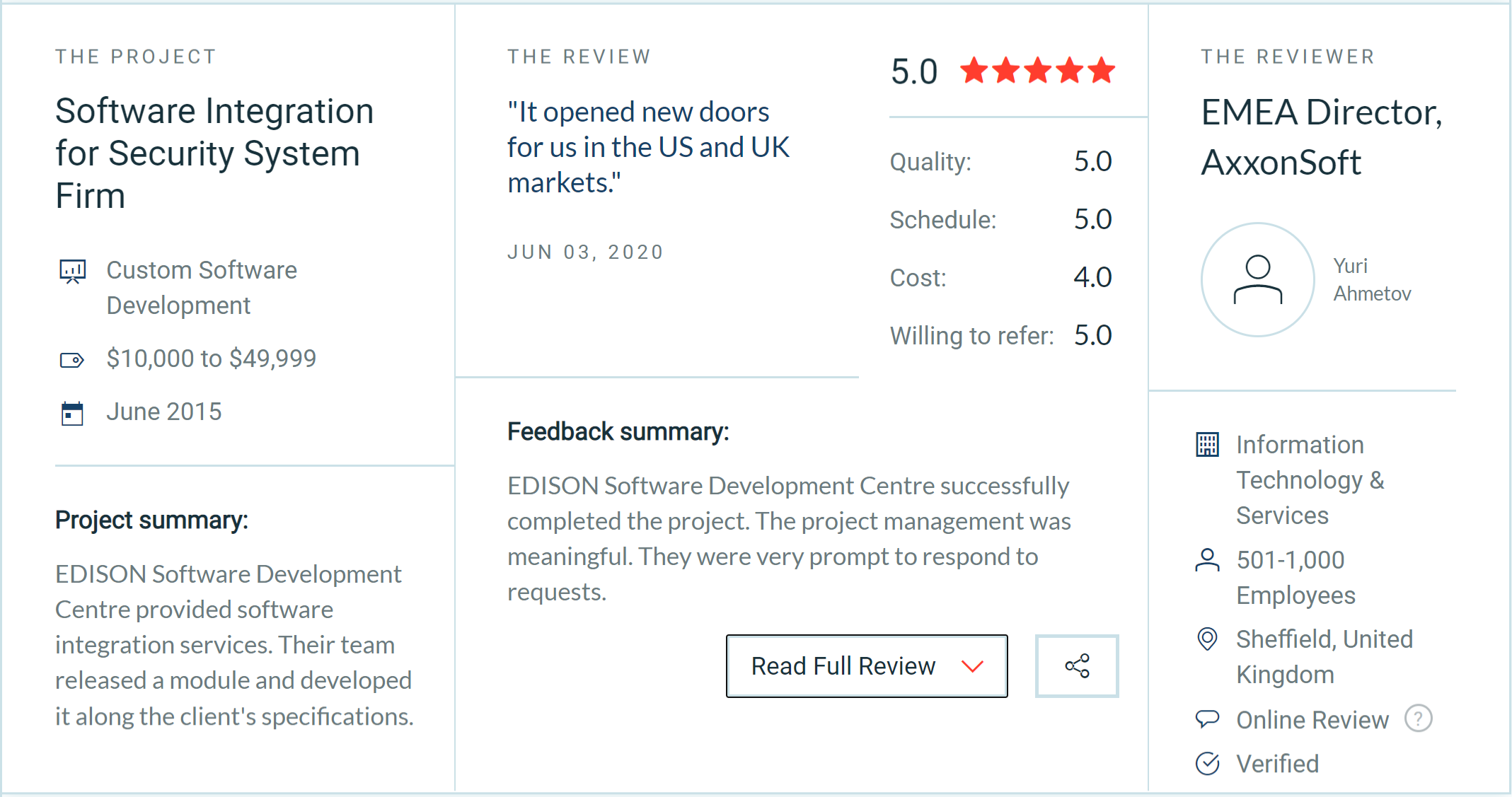 "They (EDISON) have a very intelligent team with vast experience in all kinds of technologies. They are very easy to work and will always find a way to deliver on your idea."
We have over 50 engineers who handle over 40 projects a year and work with clients from all around the globe. With so many years under our belt, it's always nice to receive reminders that validate our success and hard work.
That's why we're thrilled to announce that we've received an award for being a 2020 top development agency in Russia by Clutch, B2B ratings and reviews platform. That's a pretty big deal, and we wouldn't have achieved this without our amazing clients. Thank you for your partnership!