Cutting-edge technology, over 350 immersive and experiential education sessions, thousands of innovative security products and services, and countless high-quality and lead-generating networking opportunities attracted 20,000 registered attendees and 550 exhibitors from more than 113 countries under one roof at the newly rebranded Global Security Exchange (GSX). ASIS International, the world's largest association for security management professionals, hosted its 64th annual conference from September 23–27 in Las Vegas in partnership with InfraGard, ISSA, and the Cyber Security Summit.
Although a modest cool down was observed compared with earlier this year, artificial intelligence and computer vision applications remained strong. From embedded applications to integrated applications, physical security is a strong market which we at EDISON pursue with vast knowledge and experience. At this year's show we met with various new clients as well as existing clients that we continue to support. With our continued commitment to growth in North America we will continue to form strong new partnerships in the physical security industry.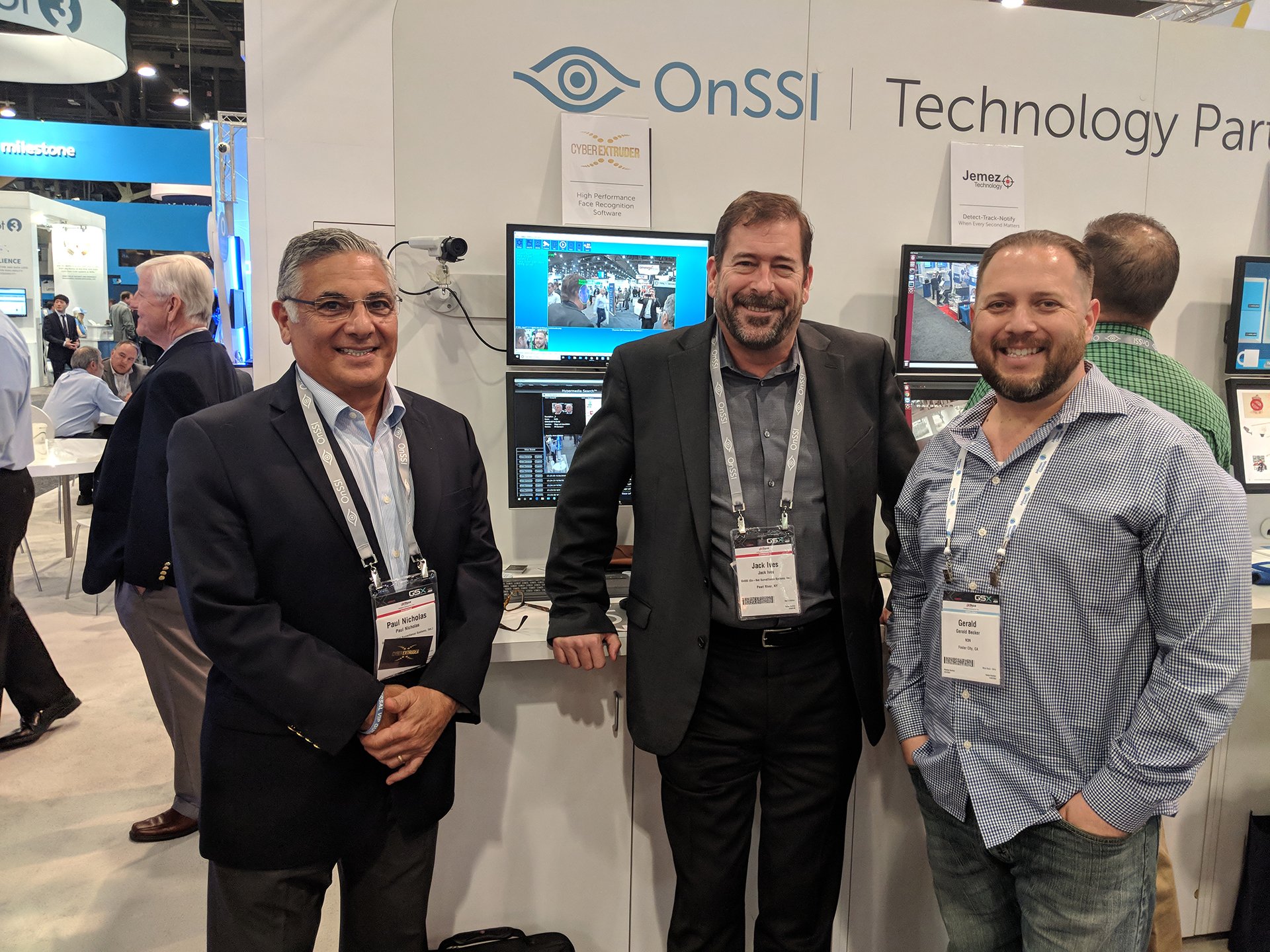 I will detail the main show highlights that I experienced. First and foremost, there has been a major shift in the camera sector with growing rivalry between the major VMS manufacturers and Asian camera manufacturers, most recently with the US President even banning companies Hikvision and Dahua from selling to the US government.
"Hikvision, as it's called, is controversial because it is a subsidiary of China Electronics Technology Group, which is directly controlled by the Chinese government, which raises concerns that Beijing could use its products to gather information."
Hikvision booked a 60' x 60' booth in the centre of the show floor right next to Axis in July. It did not go unnoticed that Hikvision had excluded itself from the show floor, instead setting up its booth displays in a sparsely attended exhibition a 15-minute walk into the pavilion of the adjacent Westgate hotel.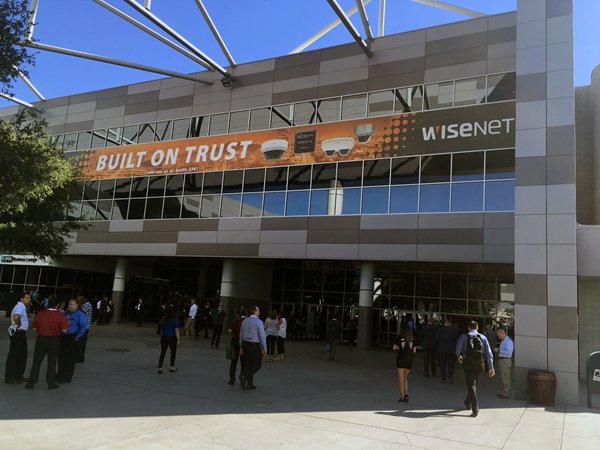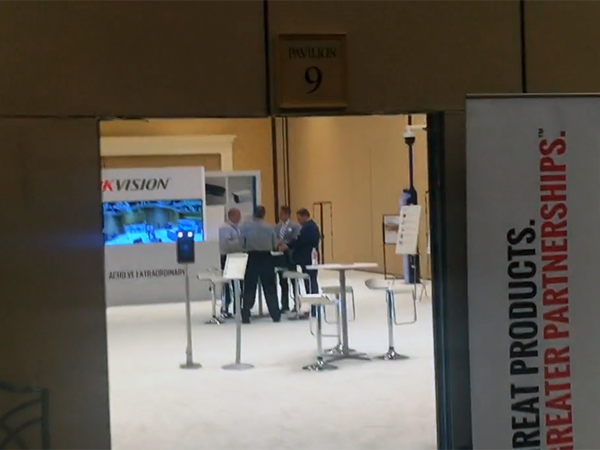 It was apparent that the competitors in the camera space had seen a major opportunity to take advantage of this. In the image below, you can see Hanwha's strategy. They had numerous large banners bearing the messages "TRUST" and "MADE IN KOREA" as apparently clear messages that they have no affiliation to China.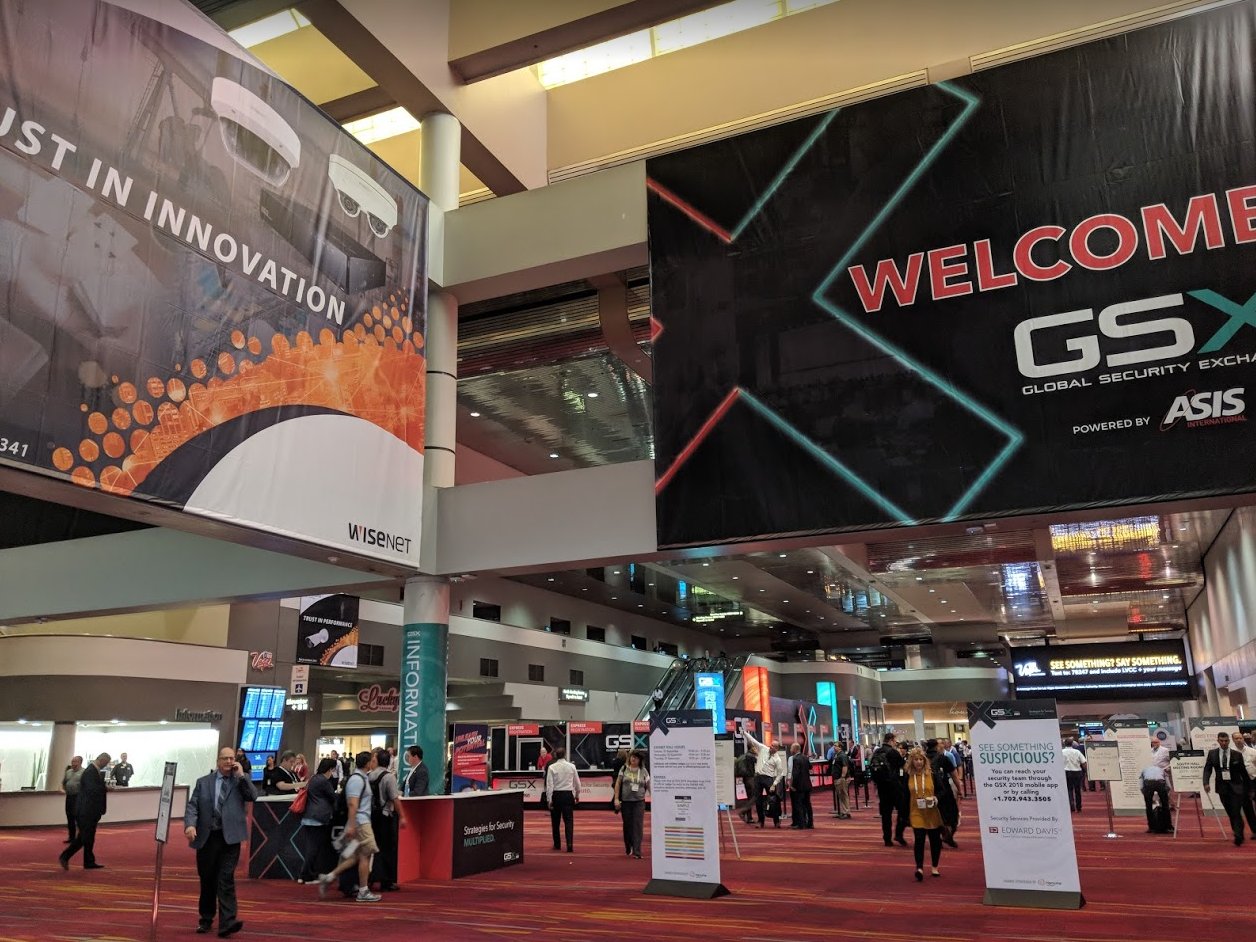 One of the most interesting entries into the security industry is SAST/OSSA, although it was announced at the start of the show that there would be no actual live demonstrations of this new endeavor. The focus of this new group is to offer an Android-based OS for IP cameras that will offer a dedicated app store. It has very strong backing with the likes of Hanwha Techwin, Pelco, VIVOTEK and Milestone Systems behind the project. SAST is currently developing the OS and app store based on Android. It has stated that it currently has a team of 70 engineers working on the development. Two major players have since joined the alliance, with Qualcomm being the first SoC to join and Ambarella joining shortly after. It was announced that the first cameras with these technologies will start shipping in 2019.
As noted previously, AI marketing has declined compared with earlier in the year at ISC west. There were a couple of notable players that really stood out such as the CyberExtruder 3D facial recognition system. As seen in the images below, they have a novel way of identifying faces.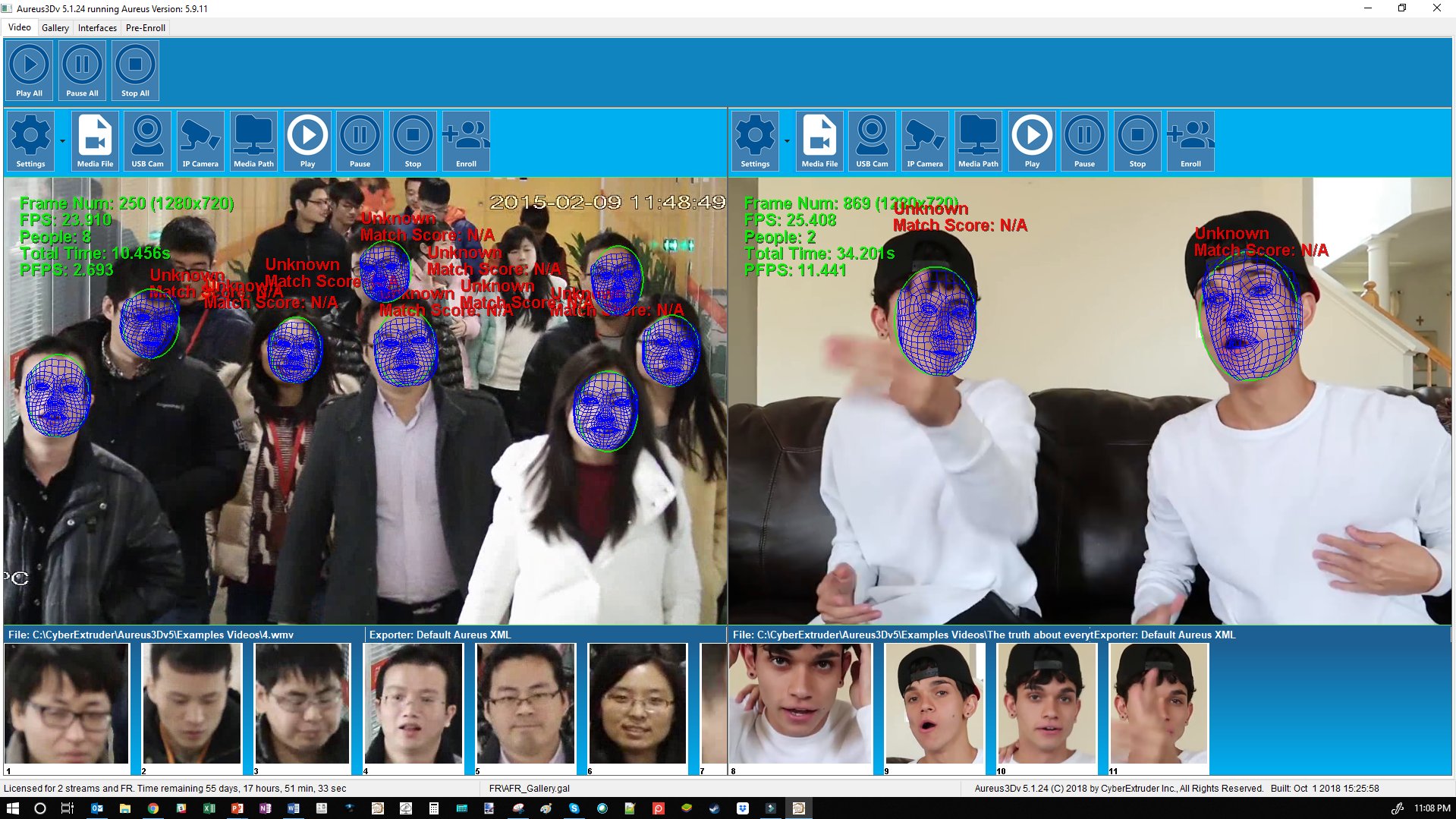 LiDAR for video surveillance was another interesting proposition. Lidar, most popular in the self-driving car industry, now has its foot in the door of security, offering some very interesting applications for people tracking. The only downside to the solution is the cost, coming in at thousands of US dollars. Quanergy says price drops are expected in the coming year.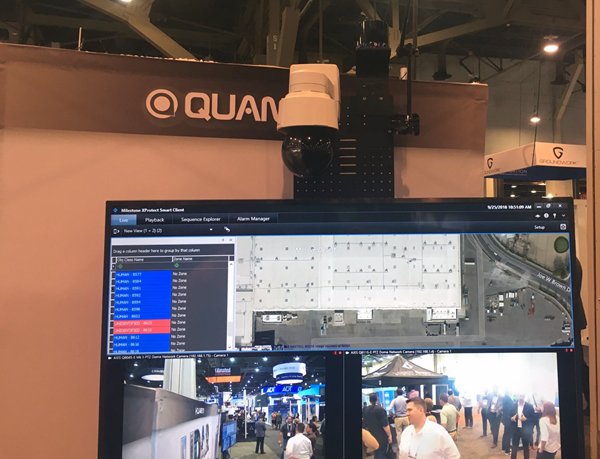 Another interesting technology found at the show was a new way to detect tailgating and or count people, Spyfloor.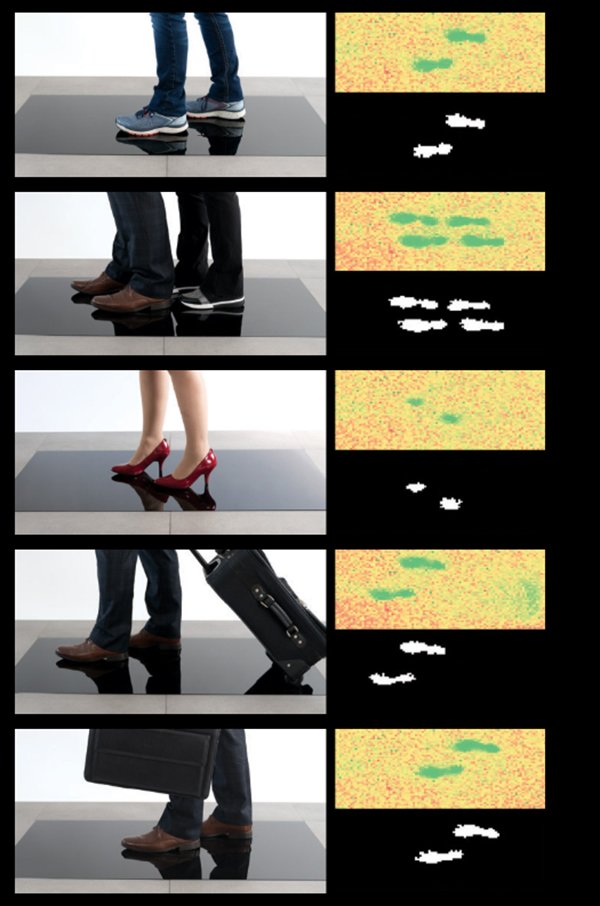 | | | | |
| --- | --- | --- | --- |
| | 01 | Hats and backpacks do not impact results. | |
| | 02 | Suitcases pose no problems. | |
| | 03 | All types of shoes are detected. | |
| | 04 | Distinguishes feet from objects like umbrellas and walking sticks. | |
| | 05 | Too many feet = too many people. | |
| | 06 | With a high-speed refresh rate (100 frames per second), even someone who tries to run will be detected. | |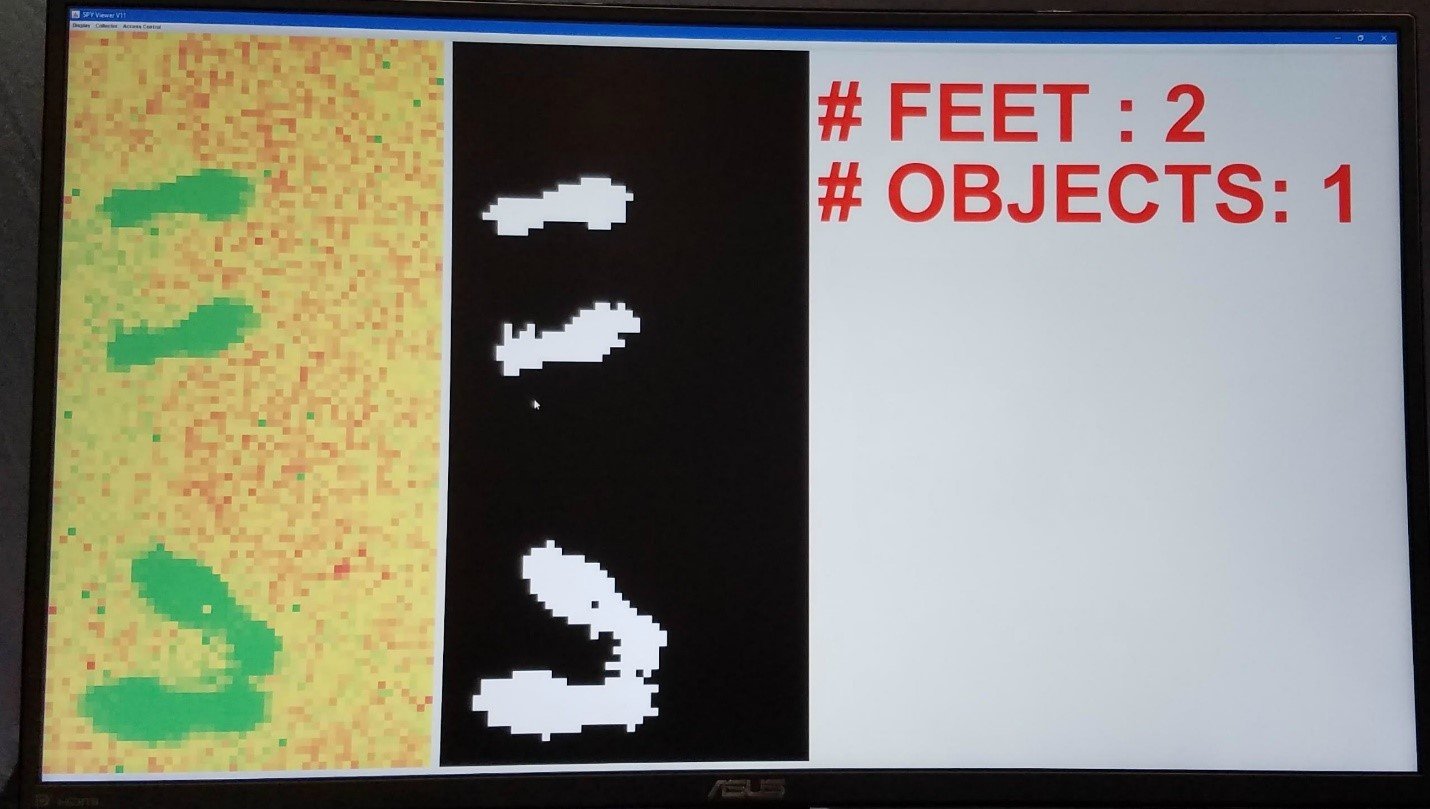 The booth displays showed the system counts the number of feet present
Overall the show traffic tapered off into day two. There was much hype surrounding the rebranding of Asis to GSX. I believe that the show was a greater success than in previous years. With a continued push into education and setting industry standards and certifications, I strongly believe that GSX has started on a new path to popularity among security professionals. In 2019 The GSX show plans to travel to Chicago.

We will continue to update our blog with exciting new opportunities and relationships that we establish in North America. For now, thanks for stopping by to read about our experience at GSX.