FORA is the largest retail chain for digital household appliances and software in the Republic of Kazakhstan. We have developed ETT ("Employee Time Tracking") to register the start and end of the working day for the company's numerous employees. Tracking of employee working hours.
Registration takes place through scanning a QR code generated for the required operation — "Clock In" or "Clock Out". The server collects and accumulates information on each employee, and provides the administrator with tools for analyzing statistics and generating reports. The interface changes depending on the user's role: employee or administrator.
Administrator
The "Administration" button on the main window takes you to the management page, where you can configure the "QR Code Lifetime" parameter, search the administrators' table, edit it and add new administrators.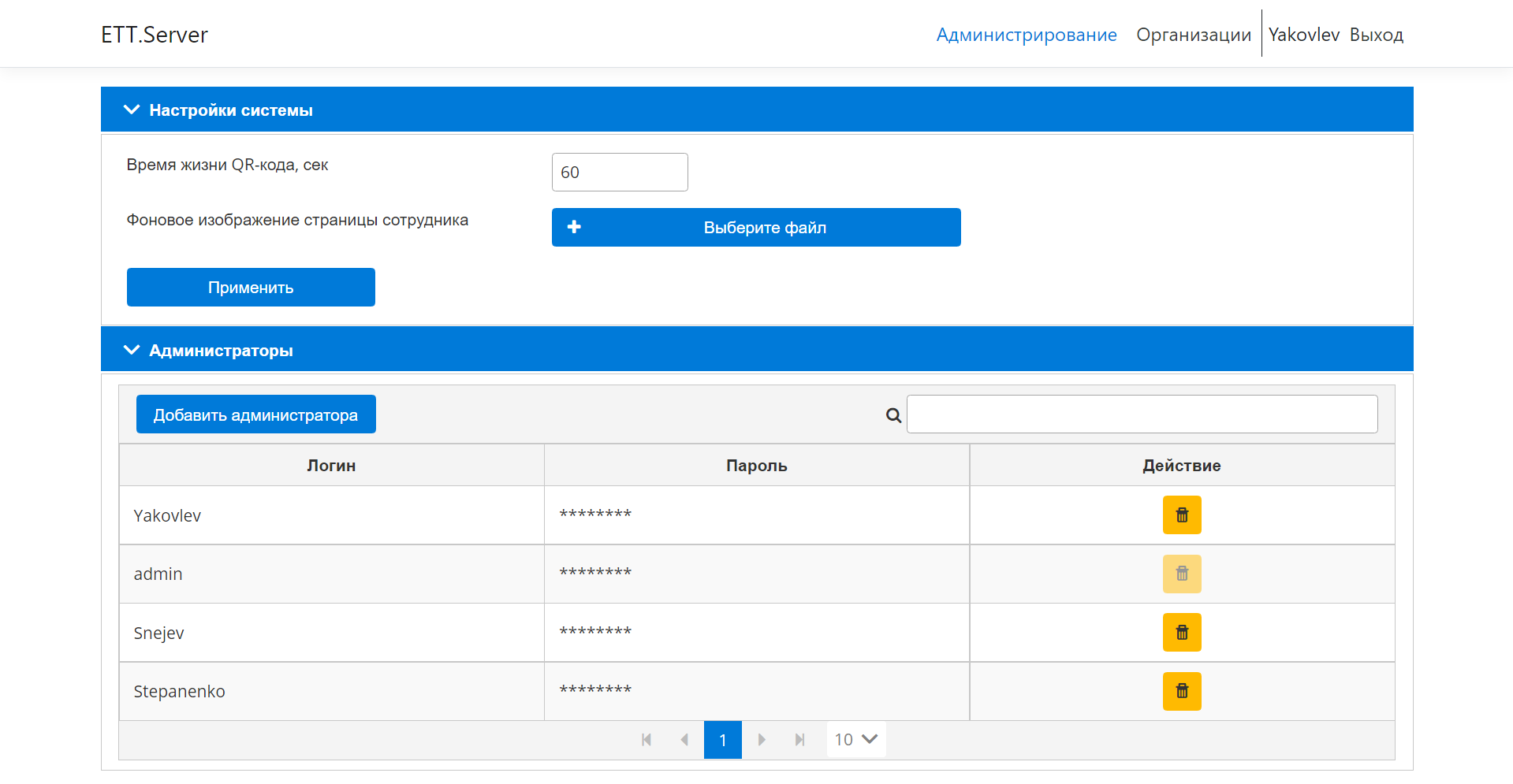 List of organizations and managers
The "Reports" section contains two types of documents, each exported to Excel: a report card and a report on clock-in and clock-out times. Report cards are built both for all employees and just selected ones. The report on clock-in and clock-out times is currently generated only for selected employees. A report card is generated for use throughout the company.