We are proud to present a software module for managing remote workers, couriers and other travelling personnel. Mobility in sales and other kinds of commercial activities is ever growing. Flexible working hours and remote workplaces have become a normal occurrence. On the one hand, business owners do not have to spend money to equip work places, to rent and maintain commercial property; on the other hand, against the background of a resource-based economy, there appear to be some downsides to remote and mobile work.
It is not only theoretically possible, but practically accomplishable to track all movements of couriers, remote managers and network agents throughout their working day. If you are tired of paying fictitious bonuses or don't have the means to calculate the cost of a working shift, you no longer have to sacrifice your budget. With the help of the "Big Brother" daily performance record program it is very easy to manage every courier, even when there are 10, 50 or even 100 of them on the staff. The cost of buying the program is insignificant when compared to the benefits of optimizing internal business processes.
The "Big Brother" daily performance record program
Buying corporate smartphones of any model which run Android OS.
Installing the already developed application "Big Brother".
Defining location with the help of a GPS module.
Regular acquisition of location data which is sent to the employer or the responsible departments.
A trajectory of movement from point to point is created on the basis of Google Maps.
Every hour is marked with a contrast spot.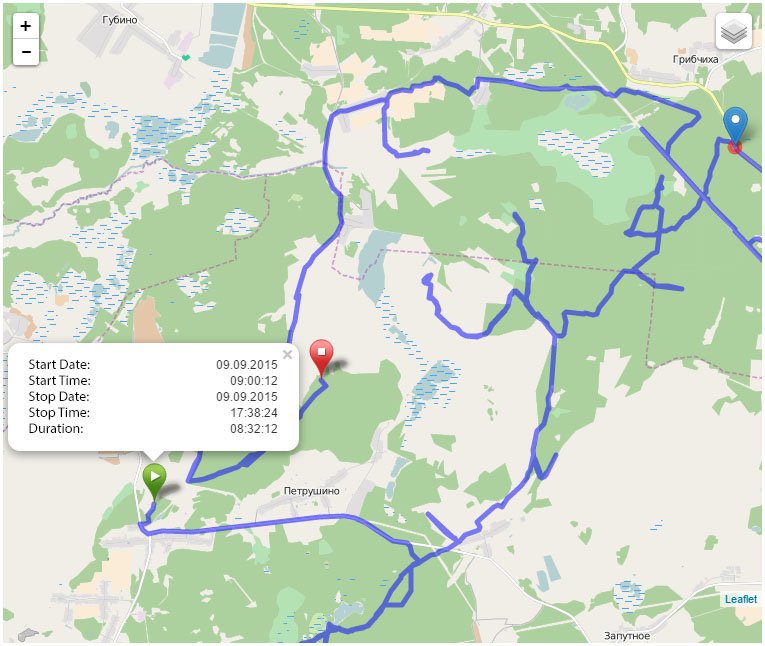 The worker records the beginning and the end of their working day personally; after that it is impossible to alter the data. Now they have no chance to tend to their own affairs or run errands that are unconnected to their immediate responsibilities to the employer. The employer, in turn, has the chance to evaluate efforts and time costs spent on achieving specific goals, such as product delivery or providing services in different parts of a city.
Who can use this daily performance record program?
Couriers who deliver goods for a specific company to distant locations.
Sales representatives, merchandizers, supervisors, large distribution network travelling agents.
Long-distance run drivers.
Shipping company managers.
EDISON Software Development Centre specializes in development and maintenance of complex programs and mobile application packages. Our qualified employees can elaborate the standard "Big Brother" application to meet the specific needs of the client.